The initial success of this brand brought us to cooperation with the wine farm Leipp-Leininger from Alsatian region and we have become direct importers of these exclusive wines for Czech Republic. 
Alsace wine is famous French wine produced in the Alsace region. This region has been heavily influenced by German and Roman influences. For over a century, the Alsace wines have been winning many awards. The Alsace wine region in the eastern part of France covers area of 14 500 hectares. 95% of the region produces white wine varieties. Yearly, 1-1,5 million hectolitres of wine are produced in this area, mostly typically varietal labelled wines. This region produces some of the most noted dry Riesling, Pinot Blanc and Gewurztraminer, but also Pinot Gris, Sylvaner, Pinot Noir, Muscat, Auxerrois a Chasselas. Alsace wines with it's unique palate will satisfy any wine drinkers.
Our guest can also taste wines from a Bordeaux region.
Rental of electric vehicles
Penzion V Kapli, thanks to the e-Vysočina project, you can rent electric scooters, electric bicycles and bikes to explore the beauty of Vysočina with respect for nature and its surroundings.
Rent one of our electric hooks from our central rental. Carefully planned routes will make you unique places and your stay in the Highlands will fill with unforgettable experiences.
All rooms in our guesthouse and the coffee shop are surrounded by ceramics from two artists - Jitka Hendrychová - the owner of the guesthouse, and her daughter Lucie. 
Each piece is an original and each piece can decorate your house or your garden. 
Ceramics is fired at temperatures more than 1 200°C, therefore it is freezeproof.
In the kitchen area in the new tract, behind the glazed door, pork boned ham is served as a Tyrolean bacon and beef fake beef tenderloin. Quality meat, noble mold, great conditions and especially the honest work of the owner. Guarantee of endless goodness. The production process is spread over 6 months. The ham after maturing and light smoking is matured in noble mold. The meat gradually loses the water content, heated to 40 ° C in the meat core, and its weight is half the process at the end of the process. Visit our Pension V Kapli and see for yourself. The first samples are to be tasted.
One of our services includes a classic, regenerating massage. This massage focuses on the physiological aspects and brings you relief from body tension. The classic massage is applied with hands, particularly with fingers. Every massage is fully customized and it can be aimed at problematic body parts. All massages are provided in our guesthouse (in your room or elsewhere in the building). For one person it takes 1.5 hour. If there is a couple, it takes 1 hour per person. The massage can be ordered when booking your stay or at the reception.
For more information, please ask our reception staff.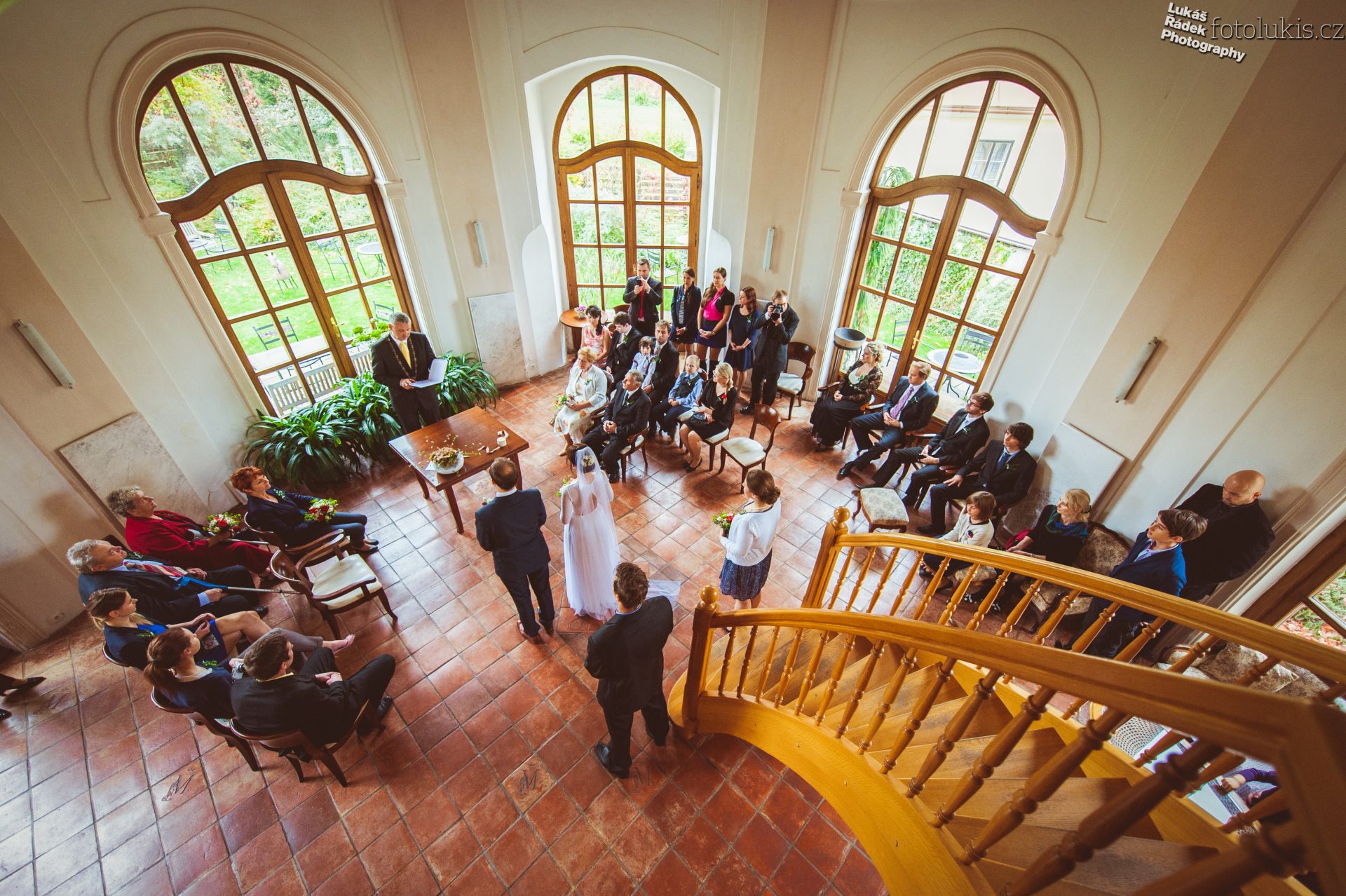 The guesthouse Penzion V Kapli and its Coffee shop area may be rented during the whole year for such occasions as wedding ceremonies. Maximum capacity for wedding ceremonies is 60 people and renting can be arranged any time throughout the year except July and August. The price includes the rent and a wedding toast. For bride there is prepared one separate room. Wedding guests can use also our spacious parking place.
For more information, please call: 00420 777 235 502
Breakfast "à la carte" is commonly served in the coffee shop area. In summer you can enjoy your breakfast in our beautiful tranquil garden. We also offer in-room breakfast service. Choose the first meal from 6 different types and you can combine items as you wish.
V Penzionu V Kapli si můžete objednat i lehkou večeři: obložený talíř, či tousty a k tomu lahodné alsaské víno za bezkonkurenční ceny. Lehká večeře se podává do 19:00 v prostorách naší kavárny, nebo dle přání na Vašem pokoji. 
There are plenty of opportunities to find tasty mushrooms in the surrounding forests during the mushrooming season. Bring them to our kitchen and we will make you a delicious mushroom soup.
For more information, please ask our reception staff.
Enjoy your stay in our guesthouse with exclusive Alsace wines tasting. The wine presentation is led by the owner of the guesthouse and his wife will bake a delicious Alsatian Tarte Flambée. At least four guests are required for the event.
There is also a picnic basket ready for our guests upon request. Just tell us when you would like to set out and we will prepare it for you. Inside you will find anything you need for a perfect outdoor picnic including wine glasses, a bottle of Alsace wine of your choice, fresh bread, cheese and dry-cured ham.
For more information, please ask our reception staff.
Our guests are welcome to taste local delicacies which may be grilled in our tranquil garden upon request. The delicacies include fish from the local lake, specially marinated meat from a traditional butcher's shop or vegetable from the local famers. Grilling is available in the summer on Fridays and Saturdays provided there are at least 4 persons. 
For more information, please ask our reception staff.